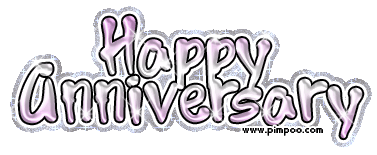 Today is not technically an anniversary that most normal people would count, but exactly 9 years ago, my hubby got down on one knee and asked me to marry him! We were married 3 months later, you can read all about it
here
.
I can't believe it has been 9 years already! We celebrated by me going shopping by myself! lol Actually, we didn't really celebrate, but hubby gave me the afternoon off and I got to go out by myself without four clingy kids! It was great, even though I spent some of my time buying socks and undies for the kids for school.
Tomorrow I have an eye appointment...will I come home with contacts or glasses? only time will tell...I did tell my hubby though, that if I got contacts, he was going to take me shopping for an awesome pair of sunglasses. I've never been able to wear nice ones, so I am hoping I get contacts so I can buy sunglasses!
I'll update tomorrow if I have time.